CoinsPaid Reseller Program is your opportunity to earn passive income by introducing more businesses to crypto payment solutions. Rest assured, your partners will get top-notch service with a personalized approach.
CoinsPaid
Reseller
Program
is
your
opportunity
to
earn
passive
income
by
introducing
more
businesses
to
crypto
payment
solutions.
Rest
assured,
your
partners
will
get
top-notch
service
with
a
personalized
approach.
Join our 
reseller 
program
You connect us with a new client
We take over legal and technical onboarding
You forever earn 10–15% of their processing fees
Markup model available at your own terms $
Your time-tested & trusted crypto partner
CoinsPaid is a proven crypto platform with an impeccable track record that you and your associates can trust.
over
eu
registered and licensed company
over
9 years
of crypto expertise
over
800
merchant accounts serviced
over
ZERO
customer funds 
in use
over
1M
transactions 
per month
* for 1HY 2023
over
€700M
processed in crypto
monthly

* for 1HY 2023
Enjoy additional 
benefits
For each company you secure, we provide one ticket to an industry event of your choice. This is an excellent opportunity to network, meet potential partners, and increase your profit as a reseller.
January 2023
February 2023
March 2023
Comissions generated by referred leads

Comissions generated by referred leads

€115,295

Comissions generated by referred leads

€518,600

Comissions generated by referred leads

€1,000,000

CoinsPaid reseller's X monthly profit

CoinsPaid reseller's X monthly profit

€11,529

CoinsPaid reseller's X monthly profit

€51,860

CoinsPaid reseller's X monthly profit

€120,000
Who are we 

looking for?
Individuals with an extensive business networking base
Corporate resellers and companies
Payment service providers
Online platforms and portals
Software developers and marketing agencies
Industries that benefit most from crypto:
E-commerce
Software
iGaming
Fintech
Marketing
Forex
CRYPTO 
PAYMENTS 
ARE AN 
EASY SELL
In 2023, over 420 million people own digital assets.
Still, only 30,000 businesses, or 0.01%, accept Bitcoin and other cryptocurrencies worldwide.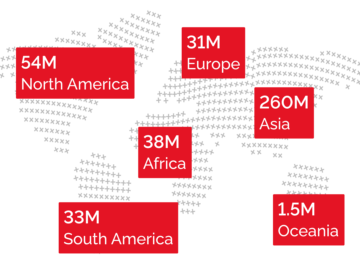 What benefits will your 
clients get?
Free set-up and integration
CoinsPaid doesn't charge any set‑up or monthly fees, so you don't have to pay anything to start accepting crypto.
The integration requires minimal effort — personal support and account managers will guide you through the entire process.
Borderless and limitless payments
CoinsPaid clients are able to expand to new regions by accepting crypto from almost all over the world. Payments are available 24/7 and are processed almost instantly.
Reduced processing costs
Crypto payments allow our merchants to save up to 80% in processing fees compared to fiat payment providers.
No chargebacks
No rolling reserves
Instant conversion of crypto into fiat
CoinsPaid allows businesses to accept crypto with instant conversion into fiat at the best market rates with zero markups and no volatility risks. Automatic withdrawal to your bank account via SEPA or SWIFT is available.
WE CARE ABOUT SECURITY
2 blockchain risk scoring systems to detect suspicious transactions
Diversified treasury management with Ledger Enterprise cold storage solution
Regular third-party security audits with zero vulnerabilities detected
Become CoinsPaid Reseller today to earn passive income
1

You leave a request on our website

2

Our manager reaches out to set up a call

3

4

You become an official CoinsPaid reseller