Start accepting almost instant payments in Bitcoin, Ethereum, and other top 20 cryptocurrencies. Our wallet is intuitive to use and doesn't require technical integration. 
Start
accepting
almost
instant
payments
in
Bitcoin,
Ethereum,
and
other
top
20
cryptocurrencies.
Our
wallet
is
intuitive
to
use
and
doesn't
require
technical
integration. 
Your easiest way to get into crypto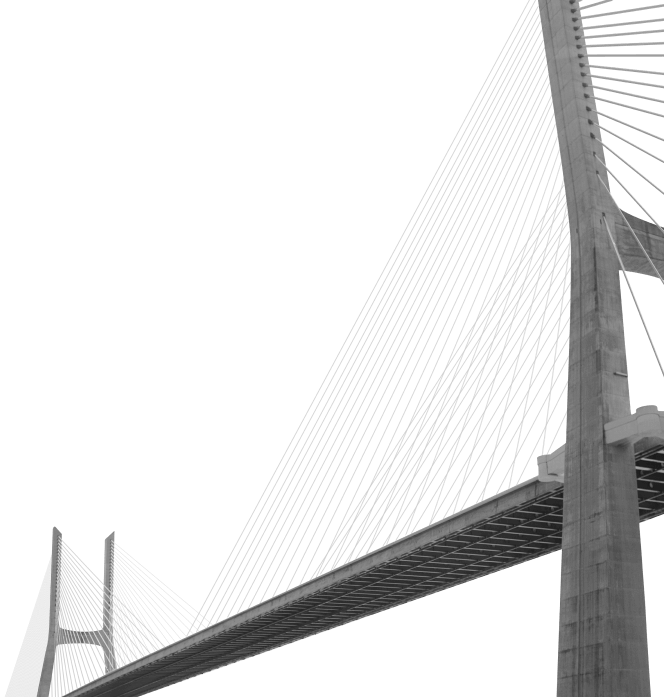 Crypto — universal payment tool for businesses
Start accepting instant payments in Bitcoin, Ethereum, and other top 20 cryptocurrencies. Our wallet is intuitive to use and doesn't require technical integration.
By accepting crypto, real estate agencies avoid numerous limitations of traditional banking systems:
Payments are available 24/7.
No more amount limits or chargebacks.
Transactions are processed almost instantly.
It's cheaper and faster than SEPA or SWIFT.
Crypto users are an untapped resource for luxury businesses:
83% of millennial millionaires own crypto and plan on increasing their investments.
​​53% of them hold 50% or more of their total assets in cryptocurrencies.
Modern luxury goods buyers are well familiar with crypto payments, while the majority of them invest in digital assets.
Cryptocurrency allows to settle a payment for any luxurious item in a matter of seconds, providing your customers more flexibility and freedom.
Swiftness is what matters the most for a busy flyer looking to book a flight urgently. No hours of waiting for a bank transfer approval — we are able to process payments in 20+ top cryptocurrencies almost instantly with up to 80% lower cost.
Marketing agencies often use our business crypto wallet as a convenient way of settlement with contractors around the globe:
Complete accounting transparency.
Documentation records for each payment.
Hundreds of merchants choose our payment solution
Almost instant crypto-to-fiat conversion
No volatility risks
Withdrawals via SEPA and SWIFT
Free-of-charge set-up
Variety of assets supported
over
9
years of crypto
expertise
over
€700M
processed in crypto monthly
*for 1HY 2023
over
1M
transactions
per month
*for 1HY 2023
about
8%
of all Bitcoin
on‑chain
payments
FULL -
FLEDGED
ECOSYSTEM
FOR
BUSINESSES
EU-licenced company
CoinsPaid is a licensed crypto payment processor, with integrated KYB procedure, and its own compliance department with AML officers & MLRO.
Regularly financially audited
CoinsPaid is a solid private company with regular financial and regulatory audits.
No use of customer funds
We never use customers' money for any reason, and our merchants are able to access their funds at any time.
WE CARE ABOUT SECURITY
2 blockchain risk scoring systems to detect suspicious transactions
Diversified treasury management with Ledger Enterprise cold storage solution
Regular third-party security audits with zero vulnerabilities detected
Over
420m 


crypto 
owners 
worldwide

In 2022, the number of cryptocurrency owners increased by 39%, surpassing the 420 million mark.

Analysts expect the global crypto community to reach
1 billion users by the end of 2023.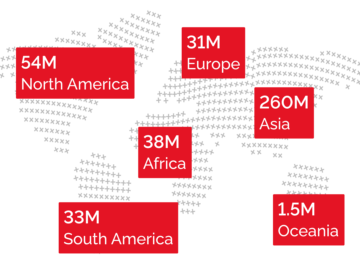 Removing Limits and 
Reducing Costs
CoinsPaid allows businesses to significantly reduce transaction fees while enjoying instant
transaction processing with no amount limits.
Table title
Transaction Fee  

Chargebacks  

Rolling reserve  

Success rate  
Crypto­currency
Transaction Fee  

Below 1%  

Chargebacks  

No

Rolling reserve  

No

Success rate  

99.9%
Visa / Mastercard
Transaction Fee  

From 3%

Chargebacks  

Yes

Rolling reserve  

Yes

Success rate  

70-95%
Other methods
Transaction Fee  

From 2%

Chargebacks  

No

Rolling reserve  

Yes/No

Success rate  

60%
How does it work?
1

You leave a request on our website.

2

The manager shows you how the system works and answers all your questions.

3

You provide the necessary KYB documents to sign the agreement.

4

You start accepting crypto payments from your customers.
Crypto Wallet for Business: FAQ
CoinsPaid crypto wallet is an advanced solution for business. With a business crypto wallet, entrepreneurs can seamlessly accept crypto payments. No technical skills or blockchain knowledge is required. With CoinsPaid corporate crypto wallet, you can accept crypto payments and securely store digital assets, simultaneously enjoying low fees and user-friendly online wallet experience.
No API Integration: CoinsPaid does not require complex API integrations in comparison to other corporate crypto wallets;
Intuitive Interface: The wallet's intuitive design ensures a seamless user experience. The business crypto wallet features easy navigation and clear functionalities. Thus, managing cryptocurrency assets is convenient;
Ideal for Low-Frequency Payments: Our crypto wallet works best for businesses that handle transactions manually. Following this approach, you maintain full control over your payments, whatever the use case and industry.
Absolutely! A crypto wallet for business is an excellent tool for enterprises of any size. It makes crypto accessible for business transactions. With a corporate crypto wallet like CoinsPaid, entrepreneurs can reach a larger customer base and offer more flexibility in payment. As an added bonus, the CoinsPaid corporate crypto wallet does not require an API integration.
Our crypto wallet for business features 20 top cryptocurrencies: Bitcoin, Ethereum, Tether, etc. The wallet also offers 40 fiat currencies: USD, EUR, GBP, JPY, etc. The full list of supported currencies is here.
To set up a crypto wallet for business, you submit a request on our website. Within 5 minutes, our manager will reach out to schedule a meeting.
During the meeting, the personal manager will show you how the crypto wallet for business works and answer your questions.
If you decide to purchase the business crypto wallet, our team will customize the product according to your business model and its payment goals.
To sign the agreement and launch the platform, we conduct a KYB check. If successful, your business will start receiving cryptocurrency payments.
Yes, it does. Automatic withdrawals provide flexibility and convenience in cryptocurrency management. By enabling automatic withdrawals, you can streamline financial processes and ensure a seamless flow of funds for business operations
Your business crypto wallet can accept crypto. If you do not want to hold virtual assets, you can obtain them to convert crypto to fiat. In this scenario, you eliminate volatility and manage your finances with greater stability and certainty. We also support fiat bank transfers for withdrawals and deposits. This integrated fiat support makes our crypto wallet the best solution for businesses that prefer to work with traditional financial systems while still benefiting from cryptocurrencies.
Yes, you can! With CoinsPaid business crypto wallet, you can keep an eye on all your cryptocurrency transactions. Such control is essential for efficient business account management and financial reporting.
CoinsPaid corporate crypto wallets offer a 24/7 support system. The support team assists users in navigating the platform and resolving issues. Our specialists aim to provide the best possible user experience.
Choosing the best business crypto wallet focus on the requirements of your enterprise and its objectives. CoinsPaid business crypto wallet combines security and convenience. It has multicurrency support, enhanced security measures, seamless integration with existing systems, advanced reporting tools.