With CoinsPaid off-the-shelf software and technical support, you can kick-start a crypto payment business in 3 months
Our technical solution and 24/7 support 
Your brand and business development 
How 
does 
crypto 
payment 
saas 
work?
Our crypto payment gateway
allows companies to support cryptocurrency deposits and withdrawals, as well as exchange digital assets in a legal, cost-
efficient, and secure manner.
We have spent 9 years developing, refining and innovating our leading Crypto Payment Gateway to make it a perfect solution for businesses and their users.
By choosing our SaaS Solution, you will get the exact copy of our Payment Gateway, full technical support and the ability to save hundreds of thousands on development.
Your Own Brand, Marketing, and Development
We offer world-class software and infrastructure, but business development, marketing efforts and legal issues remain your own responsibility.
Wide range of crypto and fiat supported
Our ready-to-use solution allows merchants to accept payments in 20+ top cryptocurrencies, including Bitcoin, Ethereum, and Tether. CoinsPaid also supports instant exchange into 40+ fiat currencies with no volatility risks.
Roll-out in 3-6 months
It takes 3 to 6 months to prepare and deploy our Crypto Payment Solution, tailored to your needs.
Presale Stage
Development and Customisation
Training
Launch
Round-the-clock support and maintenance
We provide 24/7 maintenance support so that you can focus on growing your business rather than wasting time dealing with technical issues.
Out-of-the-box technical infrastructure
Our extensive and unique crypto software expertise helps you optimise operational risks and effectively manage the technical side of your business.
We also provide an extensive SaaS Operational Guide, as well as practical workshops for your team.
Multiple payment methods
We offer the most popular payment options, allowing your merchants to choose the best-suited approach for their business specifically:
Invoices
Channels
Payment links
Not ready to launch a new crypto business but still want to accept cryptocurrency payments from your client?
Check out our Payment Gateway for merchants
and easily start accepting crypto for your business.
CoinsPaid SaaS

Is a Perfect Solution
if:
You have an operating business.
You have a network of potential merchants interested in crypto payments.
You have a team to manage and develop the SaaS solution.
You have a business plan and an estimation of the annual turnover.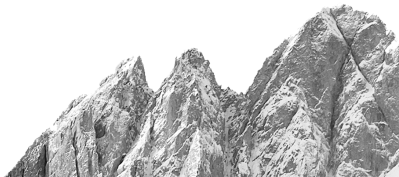 We work with:
Fintech companies looking to add crypto flows.
Global businesses seeking to expand their market presence and reach a new audience.
Software providers aiming to reduce processing costs. Benefits of CoinsPaid as a Company
over
9+
years of industry expertise
over
1M
transactions
per month

*for 1HY 2023
over
€700M
processed in crypto
monthly

*for 1HY 2023
EU-licenced provider
CoinsPaid is an Estonian-licensed crypto payment processor that fully complies with ALM/KYB regulations to ensure full legality and transparency.
Regularly financially audited
CoinsPaid is a solid private company with regular financial and regulatory audits.
WE CARE ABOUT SECURITY
2 blockchain risk scoring systems to detect suspicious transactions
Diversified treasury management with Ledger Enterprise cold storage solution
Regular third-party security audits with zero vulnerabilities detected
Crypto SaaS: What to Know
SaaS refers to Software as a Service solutions tailored for the cryptocurrency industry. Crypto SaaS companies provide cloud-based software applications, with functionalities for crypto trading platforms, wallet services, analytics tools and more. SaaS platforms streamline processes, eliminating the need for users to host and manage complex software infrastructure. SaaS crypto solutions enhance accessibility, scalability and cost-effectiveness for businesses and individuals entering the crypto space.
Crypto SaaS companies offer scalable solutions that provide steady recurring revenue. This aligns with modern business trends favoring flexible, cloud-based solutions. However, like any investment, thorough research is essential. Consider factors such as:
The company's financial health;
Market demand for software;
Competitive landscape;
Customer satisfaction.
Successful SaaS investments can yield substantial returns, but due diligence and a long-term perspective are crucial to navigate risks and capitalize on the sector's growth potential.
SaaS crypto payments business software is a solution that enables businesses to run crypto processing under your own brand and legal entity. An example of such is the platform by CoinsPaid, a well-established player in the cryptocurrency space with over nine years of industry experience.
Such a model of crypto payment processing is managed through a cloud-based platform. Cloud technology ensures a high degree of scalability and flexibility, allowing businesses to adapt swiftly to changes in transaction volumes or market conditions.
CoinsPaid crypto payments business software can handle cryptocurrency transactions efficiently and securely. Our platform features integrated anti-fraud systems that minimize the risk of fraudulent transactions. Furthermore, our crypto payment software optimizes business costs. You do not need to develop software, plus gain access CoinsPaid payment gateway and technical support.
CoinsPaid SaaS crypto payments solution involves 4 steps:
Presale. During this phase, CoinsPaid identifies the specific business needs of their client, prepares a custom proposal, sets estimations and deadlines for project completion.
Development and Customization. Our development team tailors the SaaS template to your business requirements and deploys the necessary infrastructure. This stage involves a module-based software architecture that can be adapted to different payment flows: accepting payments in any crypto and converting money into crypto or fiat.
Training. A dedicated account manager explains how the SaaS crypto gateway works, ensuring the client has a clear understanding of how to use the platform efficiently.
Launch. Once the gateway is fully set up and the client is well-versed in its operations, the business can sign up its first merchants and start generating revenue immediately.
CoinsPaid SaaS crypto solution provides 24/7 technical support and takes care of all the technical aspects: system upgrades and security audits. Simultaneously, the client can focus on marketing and business development.
Here are the peculiarities of such a crypto payments software and its benefits for a business:
Cost-Effectiveness: A SaaS solution cuts down the costs and time of developing software from scratch;
Market Expansion: With over 50 crypto and fiat currencies, businesses can expand their reach to new markets. The SaaS crypto solution allows catering to a growing customer base that prefers crypto;
Improved Revenue Stream: Businesses can attract a broader audience, including the substantial and growing number of cryptocurrency users, thereby increasing revenue;
Risk Management: Our SaaS crypto solution has a Risk Scoring module that trims transaction-related risks. Regular audits and a secure framework enhance the security as well;
Improved Scalability: The SaaS crypto product architecture is adaptable and can be adjusted to different payment flows, favoring the growing or needs of businesses;
24/7 Support: SaaS crypto payment software provides round-the-clock technical support for your business, ensuring smooth operations and immediate resolution of issues;
Simple Integration: With access to e-commerce plugins, different types of invoices and an easy-to-use API, businesses can easily integrate the SaaS crypto solution into their systems.
SaaS crypto payments software offers a new, efficient and secure alternative to traditional banking. Cryptocurrencies are decentralized. This enables cost-effective cross-border transactions, sidestepping delays and high fees associated with international transfers in traditional banking.
Along with that, crypto payments add an extra layer of privacy to users, as transactions do not necessarily require personal information, unlike traditional payment methods.
Additionally, SaaS crypto payment systems are equipped with anti-fraud systems that boost the security of transactions. The fundamental nature of blockchain technology provides an inherent layer of security because of its decentralized and immutable nature. Traditional payment solutions are more vulnerable to fraud and theft.
Finally, SaaS crypto payment platforms are scalable and grow together with your business. Traditional payment systems require considerable upgrades to handle bigger transaction volumes. Crypto payment software is built to be scalable to befit your business requirements.