Scale your business to the global stage, attract new customers and lower processing costs via borderless crypto payments.
Scale
your
business
to
the
global
stage,
attract
new
customers
and
lower
processing
costs
via
borderless
crypto
payments.
over
9
years of crypto
expertise
over
€700M
processed in crypto
monthly
*for 1HY 2023
over
1M
transactions
per month
*for 1HY 2023
about
8%
of all Bitcoin
on-chain payments
Over
420M


Crypto
Owners
worldwide

In 2022 alone, the number of cryptocurrency owners grew by 39%, while аnalysts predict the global crypto community reaching 1 billion users by 2024.

Thus, accepting crypto means unlocking half a billion potential customers for your business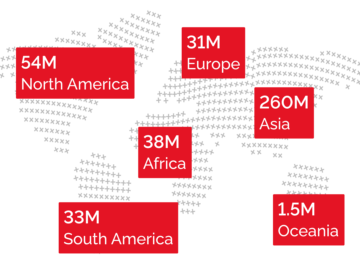 Crypto payments
have no borders
and limits
Unlike traditional banking services, crypto transactions are available 24/7 and have no amount limits.
Crypto payments cannot be blocked or rejected by the bank, as each blockchain transaction is final by default.
99,9% acceptance rate
no chargebacks and rolling reserves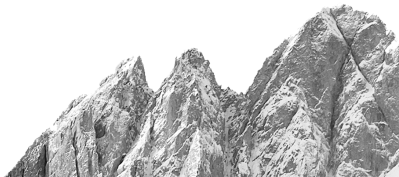 Best suited for:
Forex
Software Development
Travel
Real Estate
E-Commerce
Marketing & Advertising Choose a reliable crypto provider
EU-licenced company
CoinsPaid is a licensed crypto payment processor, with integrated KYB procedure, and its own compliance department with AML officers & MLRO.
Regularly financially audited
CoinsPaid is a solid private company with regular financial and regulatory audits.
No use of customer funds
We never use customers' money for any reason, and our merchants are able to access their funds at any time.
WE CARE ABOUT SECURITY
2 blockchain risk scoring systems to detect suspicious transactions
Diversified treasury management with Ledger Enterprise cold storage solution
Regular third-party security audits with zero vulnerabilities detected
over
20
top
cryptocurrencies
supported (BTC,
ETH, LTC, etc.)
over
40
local fiat
currencies, such
as USD, EUR, GBP
and JPY.
over
ZERO
set-up or
monthly fees
Up to
60
seconds for
transactions
Lower your processing costs: crypto vs fiat
CoinsPaid only charges a transparent transaction fee, significantly lower compared to
traditional fiat processors. The integration is completely free with no markups or hidden
costs.
Table title
Transaction Fee

Chargebacks

Rolling reserve

Success rate
Crypto­currency
Transaction Fee

Below 1%

Chargebacks

No

Rolling reserve

No

Success rate

99.9%
Visa / Mastercard
Transaction Fee

From 3%

Chargebacks

Yes

Rolling reserve

Yes

Success rate

70–95%
Other methods
Transaction Fee

From 2%

Chargebacks

No

Rolling reserve

Yes/No

Success rate

60%
How does it work?
1

You leave a request
on our website.

2

The manager shows you how the system works and answers all your questions.

3

You provide the necessary KYB documents to sign the agreement.

4

You start accepting crypto payments from your customers.
Recognized by
Crypto Payment Gateway: FAQ
The best way to secure crypto payments for your business is to employ a crypto payment processor. Crypto gateways, like CoinsPaid, allow businesses to accept cryptocurrency legally, securely and cost-efficiently. If you choose CoinsPaid as your crypto payment provider, you will enjoy free set-up and integration.
A crypto payment gateway is a service that facilitates the transaction of cryptocurrencies. The crypto gateway uses blockchain technology for faster transaction time, lower processing cost, higher security and transparency.
Installed crypto payment processors help entrepreneurs tap into the growing cryptocurrency market. A cryptocurrency payment gateway provides an opportunity to attract new customers and generate revenue from crypto payments.
CoinsPaid cryptocurrency payment processor offers multiple payment solutions to fit any business model, from automated channels to manual invoices.
Crypto payment provider CoinsPaid utilizes the blockchain technology to enable crypto payment processing between merchants and customers. With such a crypto processor, businesses can accept digital assets from users from almost all over the world quickly and securely.
Yes, CoinsPaid provides a protected payment gateway for crypto transactions. Our blockchain payment gateway uses advanced security protocols to guard transactions and customer data. CoinsPaid is an EU-licensed company regulated by the Estonian Government, which further attests to the credibility and reliability of our cryptocurrency payment gateway.
Know Your Business (KYB) is a mechanism to secure transactions by verifying the business. The process resembles traditional Know Your Customer (KYC) protocols used to verify the identity of customers.
CoinsPaid is an EU-licensed crypto payment gateway that offers legal crypto processing. To ensure transparency and legality, our merchants must pass a KYB check.
You have two options for integrating crypto payment processing into your business:
Creating your own coin payment gateway.
Utilizing a reliable crypto payment gateway like CoinsPaid.
When building your own crypto payments processor, you get a full control over your crypto payment gateway solution. Besides, you spend lots of time, resources and energy at every stage, from developing to launching your crypto payment processor. Creating cryptocurrency payment gateway is a highly complex and time-consuming process, associated with numerous legal, financial and regulatory issues.
Ready-made crypto processors, such as CoinsPaid, streamline painless development and integration. CoinsPaid payment gateway is the best crypto solution that features:
Free Set-Up: Starting with CoinsPaid, you do not pay upfront costs for integrating the crypto payments gateway into your platform;
No Hidden Fees: There are no hidden charges or unexpected costs, ensuring transparent financial planning;
No Borders and Limits: With this payment processor, you can accept cryptocurrencies from customers around the world without borders or limitations.
By opting for the best crypto payment gateway from CoinsPaid, you can avoid the complexities of building your own infrastructure. Additionally, you save costs, while enjoying a secure, efficient, borderless crypto payment processor.
CoinsPaid is a reputable crypto payment gateway that works with legal businesses. Here is the list of countries our cryptocurrency payment gateway operates in:
Fiat-to-crypto:
Andorra
Argentina
Austria
Belize
Belgium
Bulgaria
Chile
Colombia
Costa Rica
Croatia
Curaçao
Cyprus
Czech Republic
Denmark
Dominican Republic
Ecuador
El Salvador
Estonia
Georgia
Gibraltar
Greece
Guatemala
Guyana
Honduras
Hungary
Isle of Man
Italy
Latvia
Lithuania
Luxembourg
Malta
Montenegro
Netherlands
Nicaragua
Norway
Panama
Paraguay
Peru
Portugal
Romania
South Africa
Slovenia
Suriname
Sweden
Ukraine
UK
Uruguay
Blacklisted countries:
Albania
Armenia
Azerbaijan
Barbados
Belarus
Bolivia
Burkina Faso
Cape Verde
China
Congo (Brazzaville)
Haiti
Indonesia
Iran
Iraq
Jamaica
Liberia
Nepal
Niger
North Korea
Puerto Rico
Russian Federation
Serbia
St Maarten
Syria
Turkmenistan
Western Sahara
The best crypto payment processor streamlines digital asset transactions, and CoinsPaid emerges as a leading choice. Our gateway is the best crypto solution that supports a vast array of currencies, ensures robust security, provides seamless integration. CoinsPaid's user-friendly interface, coupled with advanced reporting tools, simplifies accounting. Our crypto gateway caters to various merchant services and industries, from e-commerce to gaming. Its API and plugins enable effortless incorporation into existing platforms.