CoinsPaid and the MiCA Regulations: A Commitment to Compliance and Innovation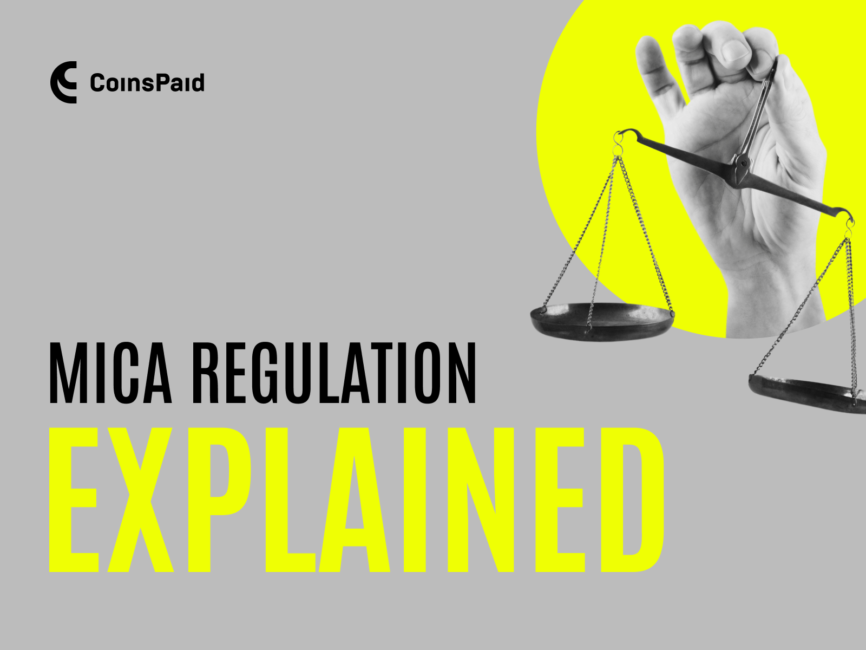 Foreword
The realm of digital finance is one characterised by rapid change, perpetual innovation, and an increasing web of global regulations. In Europe, the Markets in Crypto-Assets (MiCA) regulations represent the most recent effort to create a harmonised legal framework for crypto-assets across the European Union.
As a leader in the cryptocurrency payments sector, we have always been at the forefront of embracing regulatory compliance to ensure both business sustainability and the security of our users. As MiCA regulations shape the future of digital assets in the EU, we're here to clarify our stance and elucidate our commitment to these guidelines.
Understanding MiCA
First, a brief dive into what MiCA entails. The MiCA regulations aim to achieve several key goals:
Promote Legal Clarity: By providing clear definitions and setting common standards for all crypto-assets not currently regulated under the EU's financial laws, MiCA is supposed to eliminate the uncertainty that can hinder market development.
Protect Consumers: MiCA includes provisions meant to safeguard users against fraud, abuse, and operational failures in the crypto market.
Foster Innovation: While ensuring security and compliance, MiCA also seeks to ensure that Europe remains a hub for digital finance innovation.
CoinsPaid's Stance on MiCA
At CoinsPaid, we understand that regulatory clarity and consistency are a cornerstone for sustainable market growth across the EU. We welcome MiCA's efforts to provide a clear framework for crypto-assets, allowing us and other stakeholders to operate with confidence and certainty.
Also, we would like to take this opportunity to affirm our unwavering commitment to user security. Indeed, MiCA's focus on consumer protection aligns perfectly with our ethos. We are continually refining our measures to stay ahead of potential threats, ensuring that our users' assets and data remain protected.
Moreover, we recognise the potential of the digital asset sector. While we are dedicated to compliance, we also champion innovation. We believe that MiCA, if approached correctly, can offer a balanced regulatory framework that both secures and stimulates the crypto market.
Lastly, as MiCA regulations come into force and the landscape evolves, CoinsPaid is primed to adapt. Our team is actively engaging with legal experts and industry groups to ensure we not only comply with MiCA but lead the way in best practices. This proactive approach ensures that we can provide uninterrupted, top-notch services to our users while staying in complete regulatory alignment.
A Final Word
CoinsPaid views the introduction of the MiCA regulations as a step in the right direction for the European crypto ecosystem.
We believe that a blend of innovation, security, and compliance is crucial for the continued growth and maturation of the crypto market. And as always, CoinsPaid remains committed to steering the course with transparency, security, and excellence at the heart of our operations.
Stay tuned to our blog for more updates and insights on the ever-evolving world of crypto and blockchain!