CoinsPaid at Money2020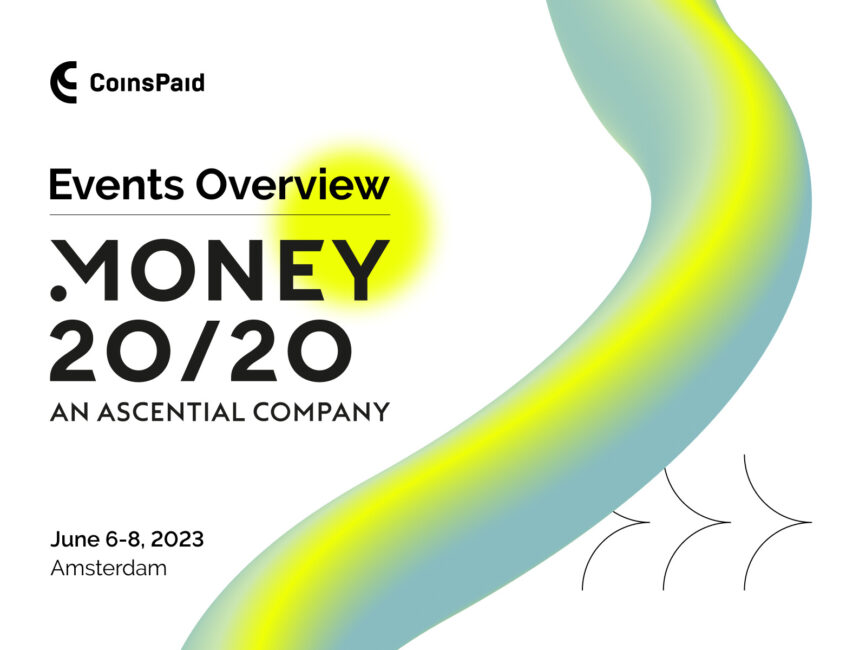 In June 2023, CoinsPaid had a fantastic experience attending the prestigious Money2020 event in Amsterdam. The expo is renowned as the largest global event dedicated to payments and financial services innovation, making it an unparalleled opportunity for us to witness the latest trends and innovations in the industry, connect with industry leaders, and explore new business opportunities.
The event was attended by over 6,000 industry professionals from more than 2,000 companies, including banks, fintech startups, payment providers, and investors. The conference featured keynote speakers on multiple stages across the expo with solo presentations, panel discussions from the industry's key players, and networking events that provided attendees with valuable insights into the industry's future. Speaking of side events, we are highly proud to share the success of the networking gathering of our partner Crystal, who managed to bring together high-level executives at their outdoor event at Strand Zuid during the second day of Money2020. It was an insightful event with a beautiful welcome speech from Crystal's CEO Marina Khaustova and effective networking afterwards.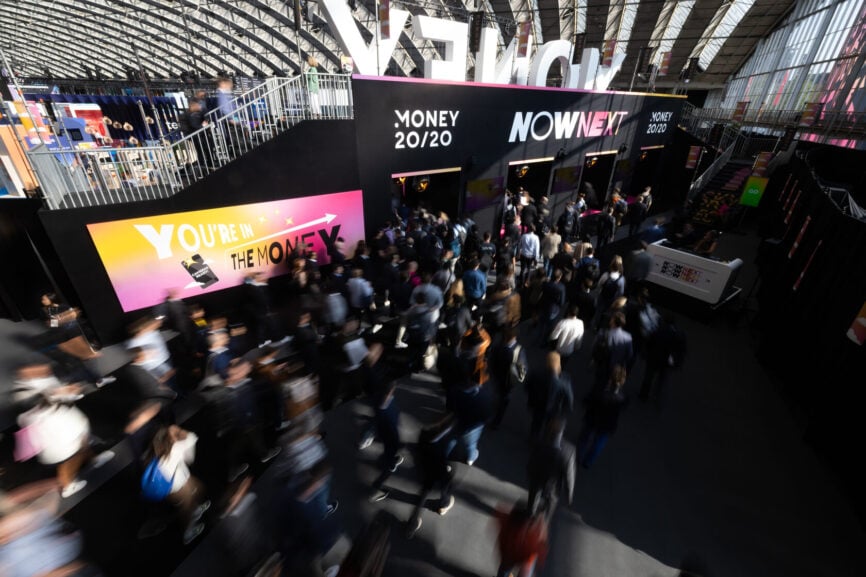 The exhibition floor was one of the most exciting aspects of the event as it showcased the latest products and services from leading companies in the industry. We were thrilled to be able to learn about the latest technological advancements and innovative solutions that are transforming the industry.
The event was sponsored by some of the biggest names in the traditional banking industry, including Mastercard, Visa, Amazon Pay, and PayPal. These sponsors played a crucial role in making the event a resounding success by providing valuable insights and resources to attendees. Throughout the event, we witnessed a large number of media outlets recording interviews and podcasts with industry opinion leaders, including CoinsPaid CEO Max Krupyshev. That said, Money2020 again recommends itself as one of the outstanding events for broader brand awareness.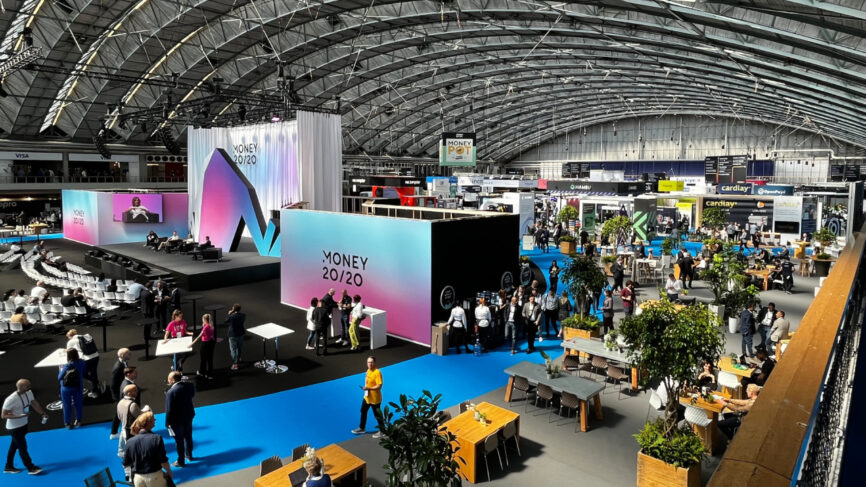 During our attendance at Money2020, we found it essential to schedule personal meetings with other attendees. As a leading cryptocurrency payment gateway, CoinsPaid understands the importance of offline communication at business conferences. While digital communication is essential in today's business world, we find that more is needed to establish meaningful connections and partnerships.
Thus, we highly value face-to-face meetings with potential partners and clients that can significantly impact our business's success. That is what we find the most recognizable at such events as Money2020 – offline communication with large brands allows us to showcase our expertise, passion, and dedication to providing top-notch services to our clients.
Attending Money2020 in Amsterdam was, yet again, a huge success, with experience that provided us with valuable insights into the payments and financial services industry. We highly recommend this event to anyone interested in staying ahead of the curve in this rapidly evolving industry, whether it is a successful company with long-standing industry expertise or a startup at the beginning of its path.
Overall Money2020 overview
Money2020 is one of the biggest events in the fintech industry, bringing together the most influential players in the field. However, with big players come big prices, and the cost of exhibiting at Money2020 can be a barrier for startups looking to make their mark. This can be seen as a downside to the event, as smaller companies may struggle to compete with the budgets of their larger counterparts.
Fortunately, there are ways for startups to still attend Money2020 without breaking the bank. One option is to look into shared exhibition spaces or co-working areas, which can significantly reduce costs. Another option is to attend as a delegate rather than an exhibitor, which can still provide valuable networking opportunities without the high costs of exhibiting.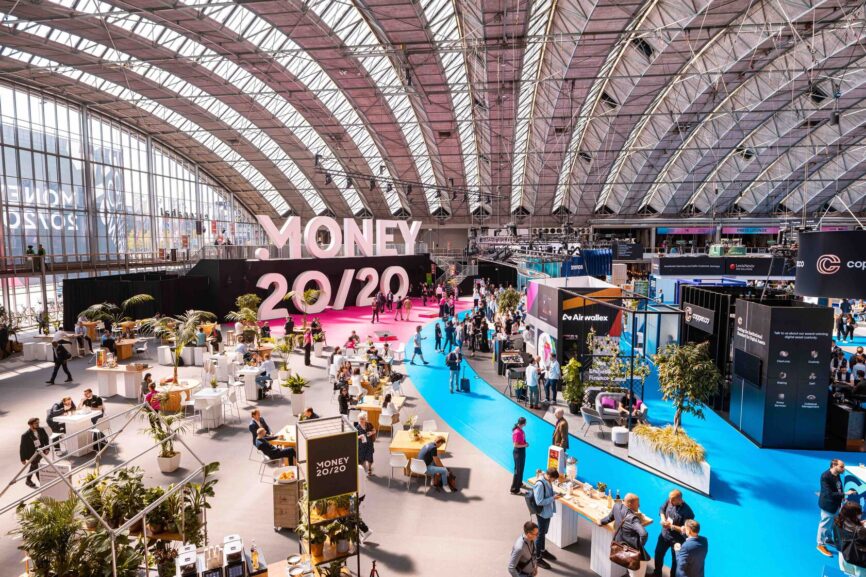 Despite the high costs, Money2020 attracts some of the most important people in the industry as speakers. Becoming a speaker at Money2020 is no easy feat, as the event receives a large number of applications each year. The selection process is rigorous, with speakers chosen based on their expertise, relevance to the industry, and ability to deliver engaging presentations. Be prepared not only to show your best knowledge in the chosen direction during the selection process, but to advocate for it with numerous sources, prior publications in the media as an opinion leader, and links to speeches on the big arena.
Some of the notable speakers at Money2020 include industry leaders such as Jack Dorsey, CEO of Square and Twitter, and Dan Schulman, CEO of PayPal. These individuals have made significant contributions to the fintech industry and offer valuable insights into its future direction. It is no wonder that Money2020 continues to be a must-attend event for those in the fintech industry.
What's next?
Meanwhile, we will be present at the upcoming events at IGB Live in Amsterdam in July, double jump in September to SIGMA Balkans & SBC Barcelona, and finish up at SIGMA Malta in November. To schedule a meeting with us at one of the mentioned above events, send your inquiry to events@coinspaid.com To find out how it went and dig deeper in the insightful news about events – read us in the following articles.