Post-Hack Update: Our Volumes Are 80% Restored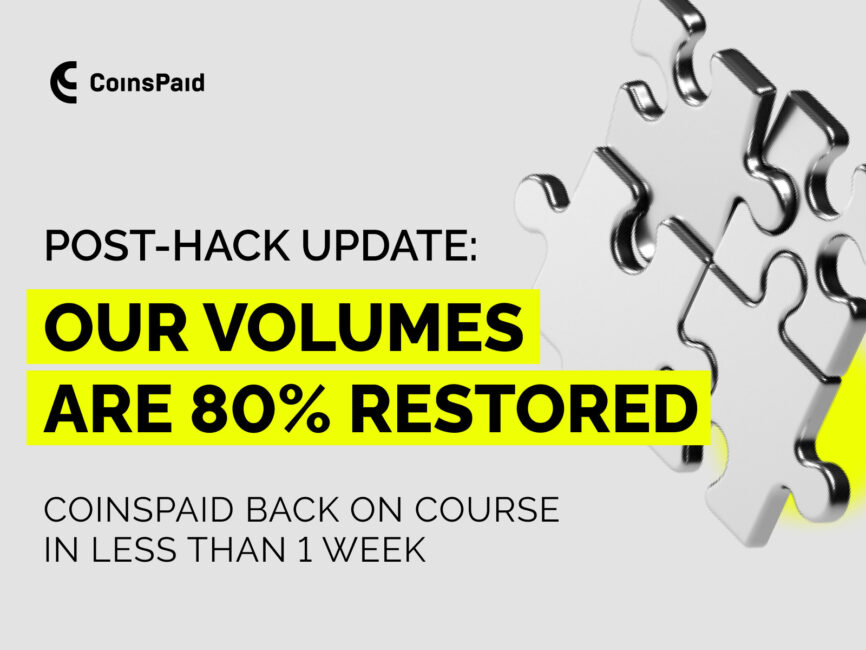 CoinsPaid is highly optimistic about the future of the crypto payment industry. As the world's biggest crypto payments provider, we passed this expensive stress test successfully and will use the hack experience to shape a more secure and stable environment for the whole cryptocurrency market.
CoinsPaid Regains Control in Less Than a Week
During the last week, the CoinsPaid team worked non-stop to mitigate the hack's impact and provide a secure environment for merchants.
Clients received their funds in full
Despite the attack impacting our platform's availability for 2 days and causing a loss of CoinsPaid operational funds, customers' funds remained intact. All payment requests accumulated during the infrastructure migration have been successfully processed manually to prevent potential errors.
Extra security is the #1 priority
CoinsPaid crypto services have been migrated to a new, highly secure environment with limited personnel and internal interconnection access. The network traffic between services is maximally granularly limited by a specific network address source/destination and port. The new environment is also fully isolated from external access.
Besides migrating services and conducting internal audits at all operational levels – from access rights to inter-cluster network communications, CoinsPaid is currently in negotiations for future collaboration with leading global cybersecurity agencies to ensure the highest level of security and protection against hackers.
This was a valuable stress test, but now we are moving forward. Security remains our utmost priority, and we have already initiated negotiations with the world's leading cybersecurity audit providers,

Max Krupyshev

CEO of CoinsPaid
Transaction volumes were restored to 80% of pre-attack levels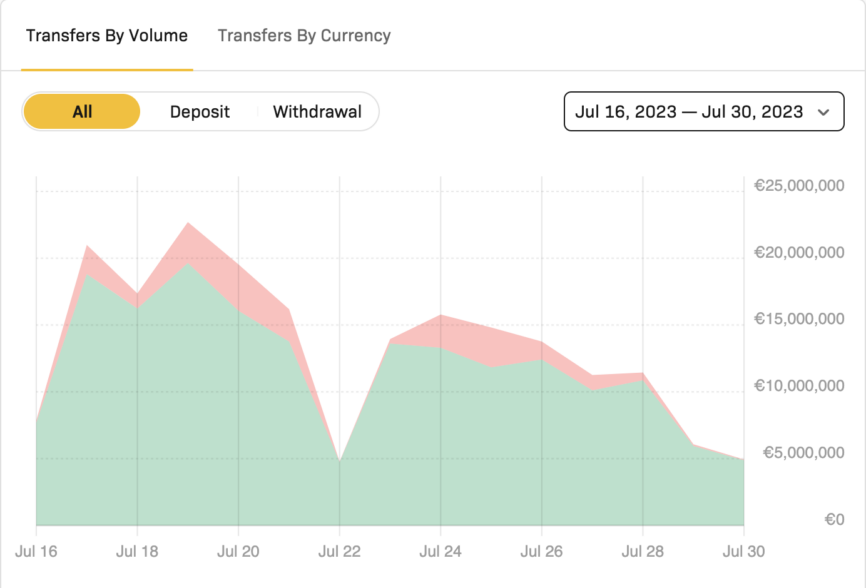 Lazarus Hack Investigation: New Details Coming Soon
CoinsPaid continues to cooperate with law enforcement fully and has provided all the needed information to the authorities to aid the investigation. Moreover, CoinsPaid conducted its own investigation of the incident in collaboration with Match Systems, the top cybersecurity investigation company specializing in AML services and blockchain forensics.
The results will be made public in the next few days, so we encourage other crypto payment providers and exchanges to be proactive and participate in this vital process. We aim to help them avoid such situations as we have experienced and strengthen the overall security measures in the cryptocurrency industry.
CoinsPaid Takes Active Steps to Ensure a Secure Future for the Industry
The increasing number and frequency of cyber attacks pose a significant threat to large businesses like CoinsPaid, as hackers target them to steal substantial funds. In pursuing trust, transparency, and reliability in the financial system, these incidents drive the crypto industry towards greater security measures.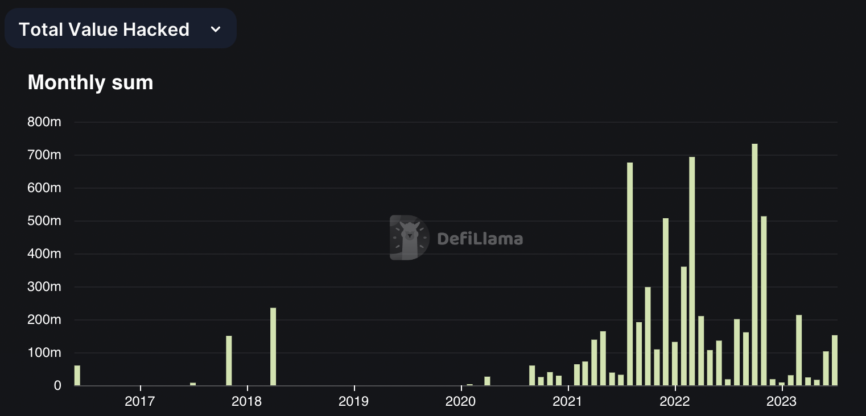 CoinsPaid is actively preparing a conference and a panel discussion that will take place soon to introduce a new initiative focused on minimizing and preventing such attacks in the future, so we are individually reaching out to other Lazarus victims for insights.
New updates are coming soon.