Which companies, merchants, and online stores accept Bitcoin payments?
Bitcoin or BTC was created in 2008 and started to become the new currency of the next generation the following year. Bitcoin is a decentralized digital currency, with no need for a central bank or administrators. It can be sent from one user to another without any intermediaries. Transactions of this currency are verified by network nodes and then through cryptography, nextly recorded in a blockchain - a public distributed ledger. The mining process creates Bitcoins. Of course, they can be exchanged for other currencies, products, and many services.
What are the primary advantages of Bitcoin?
The good thing about using BTC is that fees are much lower than with credit card services or other traditional payment methods. And besides, nowadays, Bitcoin is recognized worldwide as an official form of payment by small businesses and corporations.
World-known services that accept BTC
Today, Bitcoin is the largest and most widely known digital currency. It is at the top of the cryptocurrency market. More and more big companies, individual merchants, and small businesses accept BTC as a legitimate income source. No matter if it was accepted for marketing purposes or to stay relevant, many companies stand to gain from being one of the first adopters.
There's even an entire country that has long adopted BTC. The nation of Japan has recognized it as an official payment method. More than 250,000 retailers and food stores accept Bitcoin as payment there! If a whole nation already accepts Bitcoin, this just goes to show how good of an option it is.
But in general, it's more interesting to discover which companies have already integrated Bitcoin into their systems. To keep the list short, we'll only focus on giants:
Entertainment and learning services
Microsoft Corporation
The company allows you to deposit Bitcoin into your Microsoft account. You can spend these funds on movies and apps. However, using crypto to buy goods from the company's online store is not possible for the time being.
Xbox
Though the Xbox brand was created and owned by Microsoft Corporation, it deserves a mention of its own. Its gaming ecosystem is a big part of a giant industry, with its own set of competitors. Xbox provides video games, add-ons, and different Xbox subscriptions, all of which can be purchased online using Bitcoin as a form of payment.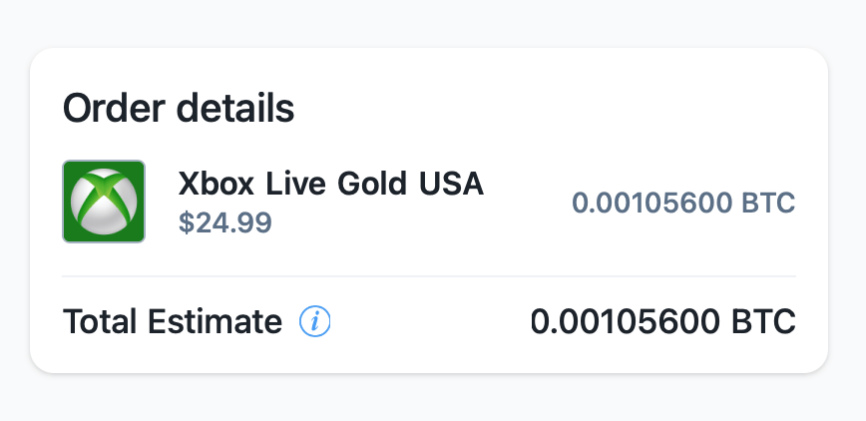 PlayStation
The PlayStation brand by Sony Interactive Entertainment, the biggest Xbox business rival, also allows its customers to pay in Bitcoin. You can buy games, PS subscriptions, and add-ons using BTC.
The Wikimedia Foundation, Inc.
Wikimedia is the head company that operates Wikipedia. The world's biggest open-source encyclopedia accepts donations in Bitcoin via BitPay.
Twitch
Amazon.com, Inc. is also a player in the crypto world! A company of its colossal size just can't stay on the sidelines of progress. Its world-leading streaming platform, Twitch, accepts payments or donations in Bitcoin and Bitcoin Cash.
Automotive companies that accept Bitcoin
Tesla, Inc.
This great world-known, clean energy, and electric vehicle giant was one of the first car companies to accept Bitcoin. Tesla set an example for other big car companies.
Bayerische Motoren Werke AG, well known as BMW
If you are dreaming about a new car by BMW, now it's possible to buy one with Bitcoins! The company has made a key step in the right direction, joining other companies that accept crypto payments. Currently, many luxury car buyers prefer places that accept Bitcoin, and BMW didn't want to miss out on these opportunities in the market.
Financial services
PayPal Holdings, Inc.
PayPal, a payment services provider – one of the market leaders – has made it possible for merchants to accept Bitcoin already since September 2014. The company acts as an intermediary. Merchants and the payment processor, therefore, determine transaction costs.
Worldwide restaurants that accept Bitcoin
Burger King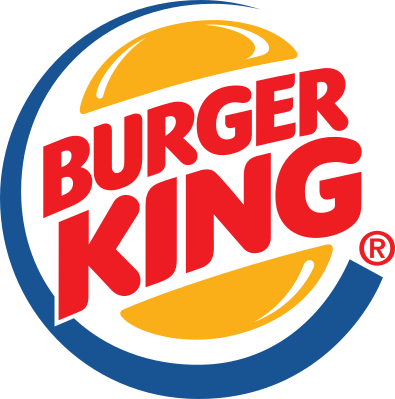 The German branch of Burger King and its outlets in Venezuela now accept Bitcoin. Though it is more of a marketing trick right now, it is also a smart move that anticipates the future and supports the brand's forward-thinking reputation. Customers can pay with Bitcoins and Bitcoin Cash for delivery orders online only. It will take some time to overview budgets, policies, and other nuances in such large companies with franchises worldwide. What's more, each country has its own laws, codes, rules, regulations, and requirements, so the adoption of Bitcoin is simply a question of time.
Kentucky Fried Chicken
Canadian KFC decided to accept Bitcoin in exchange for the "Bitcoin Bucket". They have a tradition of making different limited editions or custom buckets. These kinds of dishes are filled with various KFC products with certain conditions and every bucket has its own. The "Bitcoin Bucket" has the following rules: customers need to make the payment via BitPay and the order will be delivered straight to their address.
Domino's Pizza, Inc.
Cryptocurrency payments at Domino's Pizza restaurants have now been facilitated. After choosing from a wide range of pizzas and placing an order on the company's website, customers can make a payment through cryptocurrency as one of the offered payment methods.
Subway
Several branches of the fast-food restaurant chain Subway accept cryptocurrencies as a payment method for their sandwiches.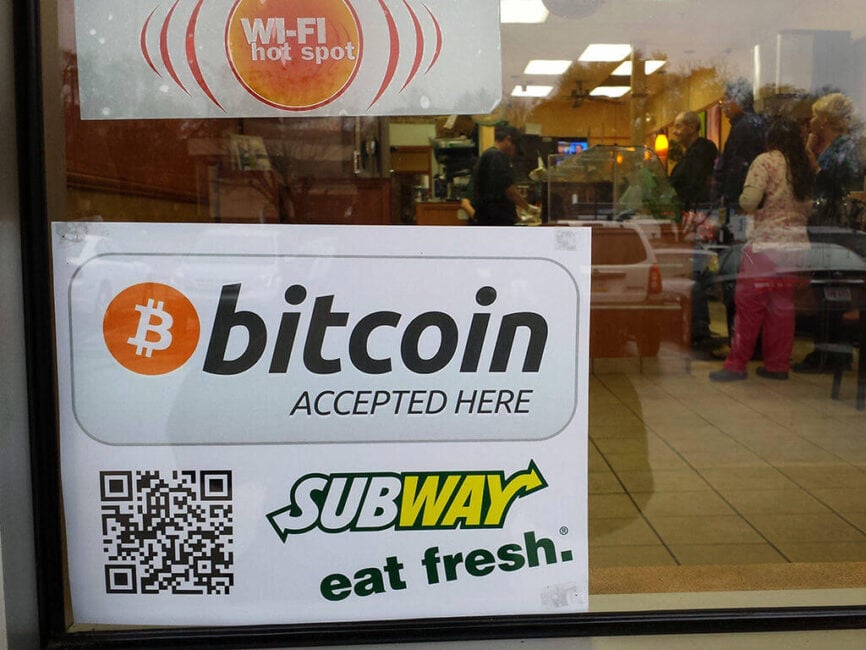 Other platforms that accept Bitcoin
Fiverr
The largest platform for freelance services starting as low as $5 accepts Bitcoin too! Fiverr users all now can pay for their orders using cryptocurrency.
Gyft
This web scraping app for sending different gift cards online supports all the biggest online retailers like Amazon, iTunes, and others. Gyft accepts Bitcoins as payment without any fees.
Etsy
Etsy is one of the leaders in e-commerce. It offers hand-made, manufactured, and vintage items. Etsy covers a wide range of jewelry, beauty products, clothes, and more. Shoppers can pay with Bitcoin on their website.
Shopify Inc.
Just like Etsy, Shopify is a multinational e-commerce company with a platform that allows any size of business to create an online store and retail point-of-sale. Since November 2013, Shopify joined the ranks with other companies that accept Bitcoin.
Small businesses around the world aren't missing out on the possibilities of Bitcoin. A great number of online stores offer the option to pay with cryptocurrency as an alternative variant to improve user experience. If you need to find organizations that accept Bitcoin near you, just use Coinmap 2.0., which offers a local map view with location pinpoints of Bitcoin-friendly merchants. There is also a world view mode. Bitcoin has rendered people more free and mobile – a new era is coming soon.
Non-profits & charities
Some charities, good-deed societies, and philanthropic organizations believe that the integration of Bitcoin payments as donations will attract more donors.
International Red Cross and Red Crescent Movement
The Red Cross is a well-known, non-profit humanitarian organization that is involved in many projects, from blood donations to disaster management. All charity contributors are able to make donations with Bitcoin through the BitPay page on their website.
Save the Children Fund
Save the Children is a non-profit charity foundation that offers different programs to improve children's lives through better education and health care. They provide emergency aid in wars and natural disasters across the US, Asia, Africa, Latin America, the Middle East, and Eurasia. They accept Bitcoin for donations and also other cryptocurrencies.
In conclusion
The use of Bitcoin as a means of payment has become common and continues to grow in popularity across many different industries. There are many ways to get informed on which companies have adopted crypto and these days, crypto holders can spend their Bitcoin anywhere, if not directly with the merchant then through a gift card distributor. While some of these methods are a little unconventional, they help to make Bitcoin more useful today and easier to adapt for tomorrow. Bitcoin will be a familiar and more wide-spread part of the digital wallet soon.
With the implementation of crypto payment processes in our daily lives, it is easy to become one of these forward-thinking Bitcoin merchants and attract new international communities. For this purpose, you'll need to find a reliable vendor that accepts Bitcoin. CoinsPaid's Crypto Payment Gateway is an innovative technological solution used for conducting extremely expeditious transactions in crypto. The crypto processing solution supports all major currencies like BTC, LTC, BCH, DASH, ADA, ETH, ETC, DOGE, NEO, USDT, XMR, XRP, and ZEC. Payments with Ethereum is the second promised technology after BTC. Currently, CoinsPaid is working with more than 60 satisfied global partners including banks, exchange platforms, casinos, online marketplaces, auctions, and e-shops. CoinsPaid clients are provided with great commercial conditions with its transparent fees, fast and easy integration, affiliate program, high security, and multifunctional user interface.
Learn How to Leverage Crypto 
for Your Business